Other Shareware Releases in System Utilities - File & Disk Management

Version Control Pro 4.7 (2007-11-14) new
Let VC-Pro manage your documents and enjoy your coffee now!
SplitMe 1.1 (2008-08-31) new
SplitMe, is an universal binary file splitter and self-rejoin exe generator.
Photo Recovery (Win) Software 2.0.0 (2010-11-15) update
Photo Recovery (Win) Software recovers deleted, lost files,digital photo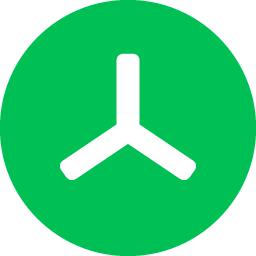 TreeSize Professional 6.0.3 (2014-03-05) update
Powerful and flexible hard disk space manager with export and temp file search

Acritum Sophisticated Rename 3.106 (2012-08-25) update
Batch file rename and other kinds of processing; photo and music files support.

Merge Two Outlook Archives 3.0 (2012-11-19) update
Need to merge two Outlook archive PST files into one single PST?

AEVITA Wipe and Delete 1.04 (2006-01-30) new
Disk and file wipe utility to completely remove sensitive data from your drives

ShellLess Explorer 1.52 (2010-06-08) update
ShellLess Explorer is a powerful file explorer replacement.
Media Recover-Center 3.0 (2013-07-03) update
Recover lost MP3, WMA, JPEG, AVI, MOV and other multimedia files from any media.
Disk Doctors Data Sanitizer 1.0.0 (2006-10-02) new
Data Sanitizer / Eraser offers 9 sanitisation standards for disk wiping
001 Picture Recovery 2.00 (2011-10-15) update
A reliable picture recovery tool to recover photos from all data loss situation
wList 2.1.0 (2010-02-08) update
Allows you to create list of files and subfolders of a given folder (directory).
ArchiCrypt Rescue-Master 1.0.2 (2008-05-23) new
Fast, innovative and powerful file recovery software

DirDate 6.3 (2014-08-21) update
Modify file and folder dates from command line, exif support
Disk Inspector 3.1 (2007-01-20) new
Catalog your CD and mp3, photo and movie collections using just one tool
Disk Doctors Windows Data Recovery 1.0.0 (2008-09-22) new
Windows recovery software to recover data from FAT and NTFS Partition
DupeRAZOR - Duplicate Files Removal Kit 4.0 (2014-01-15) update
DupeRAZOR finds and removes true duplicates from your PC or network.
Export Notes Contacts to TXT 1.0 (2011-01-17) new
Export Notes Contacts to txt conversion software convert NSF contacts to txt
Undelete SD card 2.4 (2013-04-05) update
Undelete SD card is the easy photo recovery software for digicams.
SPACEWatch Storage Suite (Server Ed) 6.3.192 (2013-10-14) update
Find file duplicates and other waste - manage your disk storage